EXHIBITION AT THE AGOG GALLERY
Johannesburg, South Africa This exhibition thematically places the life-force that is water at the centre of this showcase of work, and challenges us to question our mortality – where we come from, and where we are going – and what reality we envision for ourselves in the near, and distant future.
'SIMULACRUM: Re-Imagining Realities' takes us on a journey of the artists own relationship with water starting with the artwork baptism, which reflects on the genesis of life – emoting images of dna – the sequencing of all living things – which ultimately shapes our destiny.
A WORLD-WANDERER, SELF-TAUGHT AND DRIVEN BY HIS SOLITARY SEARCH FOR THE PERFECT MOMENT, SAYSAY HAS FOUND WAYS TO EXPRESS HIS LOVE OF MOTHER NATURE AND HER MYSTERIES THROUGH THE PHOTOGRAPHIC MEDIUM. HIS INABILITY TO PERCEIVE DEPTH PARADOXICALLY OFFERS HIM A UNIQUE PERSPECTIVE ON THE WORLD – A VISUAL HANDICAP TURNS INTO AN ENABLING FEATURE IN HIS CREATIVE PROCESS AND AN ESSENTIAL INSTRUMENT FOR THE EXPLORATION OF THE MEDIUM.
IMMENSITY OF HIS INTRICATE COMPOSITIONS OFTEN DEFIES THE TECHNICAL CONFINEMENT OF A SIMPLE TOOL LIKE A PHONE'S CAMERA, A TOOL HE IS USING MORE LIKE PAINTER WOULD USE HIS BRUSH. A VISUAL RHAPSODY OF THE ELEMENTS – UNBOUND, TIMELESS, POWERFUL, ALMOST MUSICAL COMPOSITIONS ARE ABLE TO FOCUS AN ATTENTIVE VIEWER INTO THE GROUNDLESSNOW.
A Video Portrait
On The Moment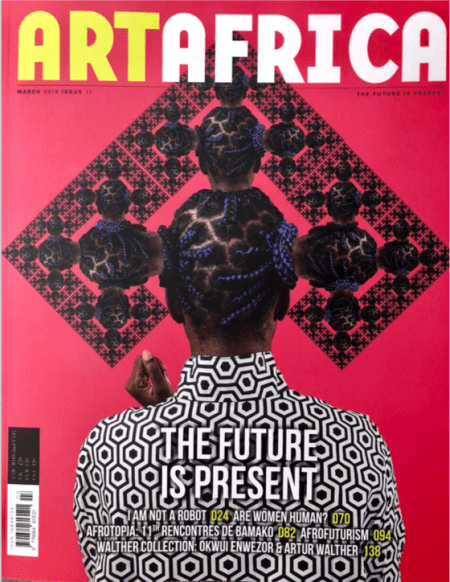 MARCH, 2018 / CAPE TOWN, SOUTH AFRICA
'THE ART OF ABSTRACTION' /  ART AFRICA MAGAZINE
ART AFRICA MAGAZINE, "THE ART OF ABSTRACION / SAYSAY.LOVE ON MAKING WAVES"
"Rich colours seem trapped behind a veil of darkness – visible yet unable to breach the folded contours that form out of the flowing water.  SaySay's work may be uninhabited by traditional portraiture of structures, but run rampant with emotion and thalassic imagery."
 Art Africa Magazine, Article on "THE ART OF ABSTRACTION" (PDF Download)

JAN 23, 2018 / CAPE TOWN, SOUTH AFRICA
'THE GIFT OF WATER'  / CREATIVE FEEL
Creative Feel MAGAZINE / Article on 'The Gift Of Water" Exhibition
"This is SaySay.Love's universe. He unlocks familiar memories and experiences from our subconscious – time spent as a child exploring rock pools, walking with a loved one in a familiar setting, or times when you were inspired by the unlimited beauty and flow in nature. SaySay.Love's images at once transport you into the depths of the Earth, simultaneously placing you in a distant galaxy."
Creative Feel, Article on "THE GIFT OF WATER" (PDF Download)

DEC 01, 2017 / CAPE TOWN, SOUTH AFRICA
'THE GIFT OF WATER' /  THE LUXE DIGEST
THE LUXE DIGEST/  Article on 'The Gift Of Water" Exhibition
"In a time when Cape Town has been gripped by one of its worst drought in decades (with the prediction that the worst is yet to come), the work of South African visual artist and photographer SaySay.Love has never been more important. The drought has led to an increase in government campaigns urging citizens to conserve water, leading to a decrease in daily consumption from 1.1 billion litres as of January 2016 to 582 million litres today. In his exhibition, The Gift of Water, SaySay, who is visually impaired, aims to reshape the way Capetonians view water."

NOV 26, 2017 / CAPE TOWN, SOUTH AFRICA
'THE GIFT OF WATER' PUTS LIFE FORCE IN PERSPECTIVE
SUNDAY WEEKEND ARGUS / NEWS REVIEW ARTICLE ON "THE GIFT OF WATER"
"A year ago, photographer SaySay.Love had no idea the city would be facing a drought. Unbeknown to him, and captured by the vast natural beauty of the mother city and his experiences with water. This journey of visual reflection has cumulated into a body of work titled, "The Gift of Water". The photographic exhibition is inspired by the lifeforce that is water. SaySay.Love's images reshapes our understanding of this gift, and his colourful expressions reflect his understanding of preserving this lifebinding agent that fills our rivers and dams. "
 Sunday Weekend Argus, News Review Article on "THE GIFT OF WATER" (PDF Download)
NOV 30, 2017 / CAPE TOWN, SOUTH AFRICA
'THE GIFT OF WATER' /  ART AFRICA MAGAZINE
"Artist to donate proceeds of sale of unique artwork valued at R1million to support youth education."
"This unique artwork – a lightbox measuring 3 metres in width and 1.96 metres in height – displays an image of water, at once illuminating this precious liquid and enlightening the viewer to its invaluable and limited volume.
This body of work entitled THE GIFT OF WATER, captured primarily in Cape Town, is inspired by the life-force that is water. SaySay.Love's art reshapes our understanding of this gift, and his colourful expressions reflect his understanding of preserving this life-binding agent that fills our rivers and seas. Its ebb and flow – meticulously timed with the phases and movements of the tides – bring not only new life to our shores, but refreshes our emotions and souls. Water is a gift provided by nature for the sustainability and rebirth of life. SaySay hopes his work will inspire this too."
 Art Africa Magazine, Article on "THE GIFT OF WATER" (PDF Download)
Our online store is openning soon. In the meantime please use this contact form for all inquiries concerning the ordering of the artwork. Please provide your contact information as well as the title of the artwork(s)